Wind Farm Community Fund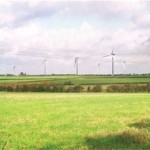 The Wadlow Wind Farm Community Fund is now inviting applications for funding from constituted groups (not individuals) delivering charitable projects with public benefit within a 5 km radius of the Wadlow Wind Farm Site.  The requests will be considered at the first panel meeting which will take place in September 2012 (although no grant offers can be made until the first annual payment is received by the Fund).
Grants will be considered in the range of £100 to £10,000 and can cover a wide range of revenue and capital costs involved in delivering a charitable project.
Full details of the Fund, including eligibility criteria and the online application form, can be accessed on www.cambscf.org.uk/wadlow.html
If you have any questions or need help, please contact Cambridgeshire Community Foundation who are managing the Fund on info@cambscf.org.uk or 01223 410535.
Both comments and pings are currently closed.